"Times of Change: The Turn from the 7th to the 6th Millennium BC in the Near East and Southeast Europe"
International Conference,

November 24-26, 2011,

Free University Berlin

Within the framework of the excavation project at Çatalhöyük West, this workshop aims to explore culture change at the transition from the 7th to 6th millennium BC in the Near East and South-eastern Europe. Timely topics, such as innovation and persistence as well as transformation and continuity will be discussed in order to scrutinise concepts and terminologies such as 'Neolithic' and 'Chalcolithic', 'Neolithisation', 'Neolithic Package', 'Secondary Products Revolution' etc.
Our key hypothesis is that around 6,000 cal BC cultural change can be seen in the archaeological as well as environmental records from Syria to Greece. The workshop will bring together scholars from various fields within archaeology to discuss, compare and contextualise these changes in the material culture as well as in the economy, social and religious-symbolic spheres.

Conference Report
P. F. Biehl/E. Rosenstock, Times of Change: a short report on the international conference at the Free University Berlin, TOPOI-Building, November 24-26, 2011. Neo-Lithics 2/11, 2012, 30-32.
Contact:

Dr. Eva Rosenstock
Department of Prehistoric Archaeology
Free University Berlin
Dr. Peter Biehl
Department of Anthropology
State University of New York at Buffalo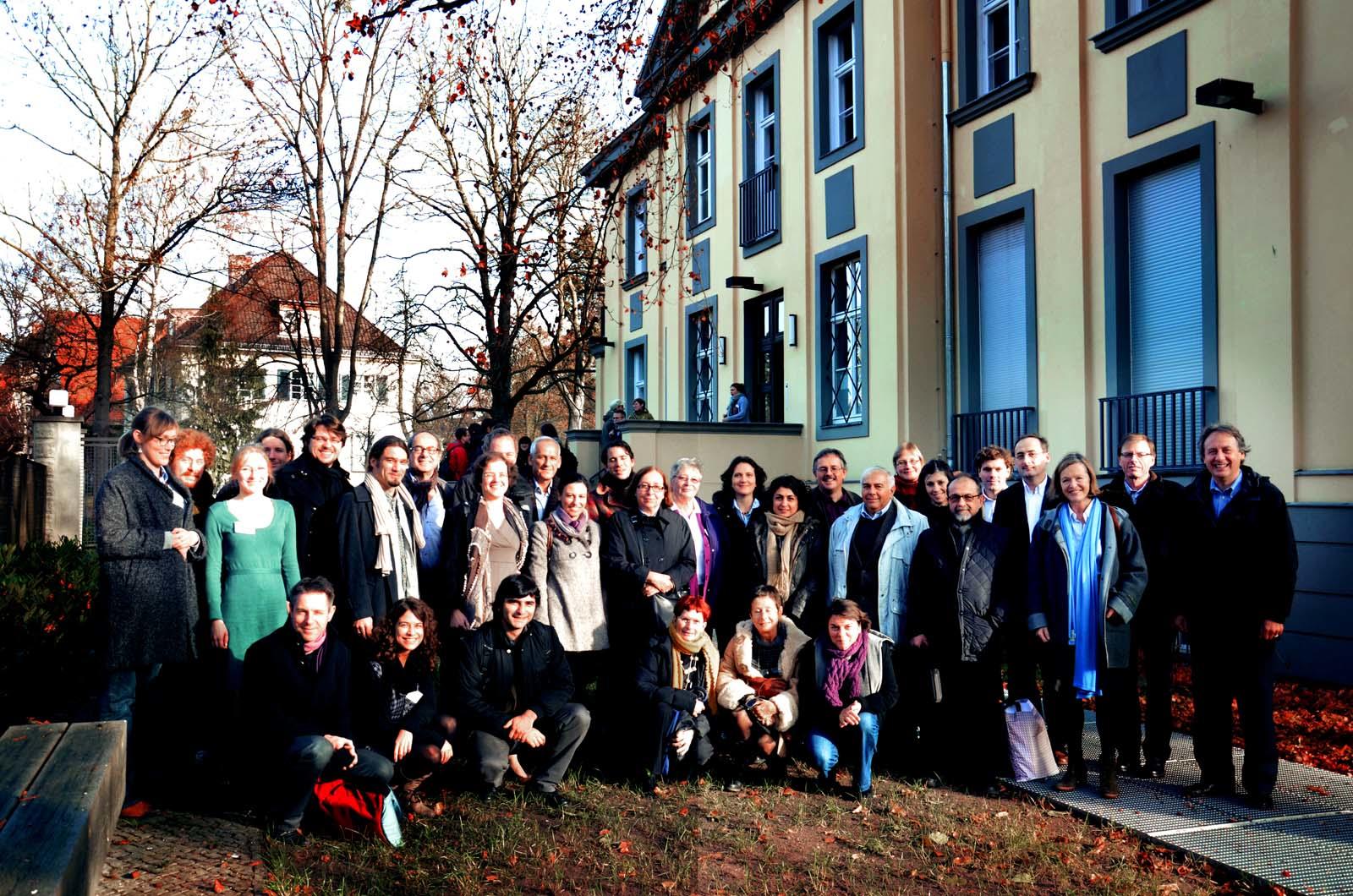 Conference Group photo by Talu Tüntaş 2011
Schlagwörter
Çatalhöyük West, Çatalhöyük, Çatal Höyük, Catal, Catal Höyük, Çatalhüyük West, Çatalhüyük, Çatal Hüyük West, Çatal Höyük West, Çatal