Final conference of the Research Project "Aesthetic Experience as Liminal Experience" within the Collaborative Research Centre 626 in cooperation with the International Research Center "Interweaving Performance Cultures".
With Erika Fischer-Lichte, Edith Hall, Guillermo Rodriguez, Bernhard Waldenfels, Benjamin Wihstutz, Matthias Warstat, Richard Shusterman, Juliet Koss, James Harding, Sandra Umathum, Frank Richarz and Bill Ashcroft.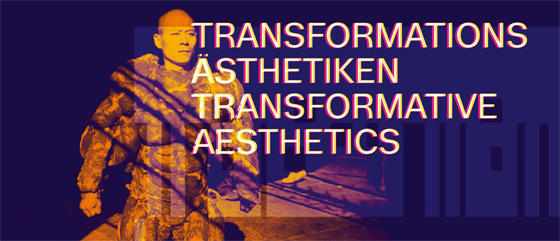 The conference's aim is to discuss theories and concepts of transformation in the arts and in aesthetics. Be it the call for political or ethical interventions by the arts in today's crisis-ridden world or the epistemological and speculative dimensions of aesthetic experience, e.g. in documentary, ecological or social art: today's aesthetics faces various demands and phenomena of transformation. Traditional aesthetics of transformation, such as Aristotelian catharsis, the Indian rasa theory or Schiller's aesthetic education, as well as more recent theories, including somaesthetics or relational aesthetics, will be reexamined. Transformative aesthetics today therefore implies multiple perspectives on the effects of art, i.e. different modes of aesthetic transformation.
The conference is open to the public and the admission is free.
Time & Location
Feb 14, 2014 - Feb 15, 2014
Freie Universität Berlin, Institut für Theaterwissenschaft, Grunewaldstr. 35, 12165 Berlin