Dr. Esther Sahle
Friedrich-Meinecke-Institut
Global History
Research Associate and Lecturer (Wissenschaftliche Mitarbeiterin)
Global History, Economic History, Early Modern History, Religion, Trade, Governance, Human Capital
Office hours
Esther Sahle is a research associatein Global History. Prior to her arrival at Freie Universität Berlin in 2021, she was acting chair of Economic History at the University of Münster, and held different roles in teaching and research at the Universities of Hertfordshire, Bremen, and Oldenburg. She received a PhD in Economic History from the London School of Economics in 2016. Together with two colleagues she runs the international research group 'The Institutional Foundations of Pre-Modern Long-Distance trade'.
Esther Sahle's teaching focuses on the pre-modern roots of present-day global inequality. Past lectures and seminars included the trans-Atlantic slave trade, the historic determinants of women's labour market participation, the Columbian exchange, and surveys of early modern globalization.
Esther Sahle's research interests lie in the Global Economic History of the Early Modern age. She has worked extensively on the role of religious institutions for trade expansion and governance in the British Atlantic. A new research project examines the role of maritime employment opportunities on human capital formation and social mobility in early modern Germany.
Monograph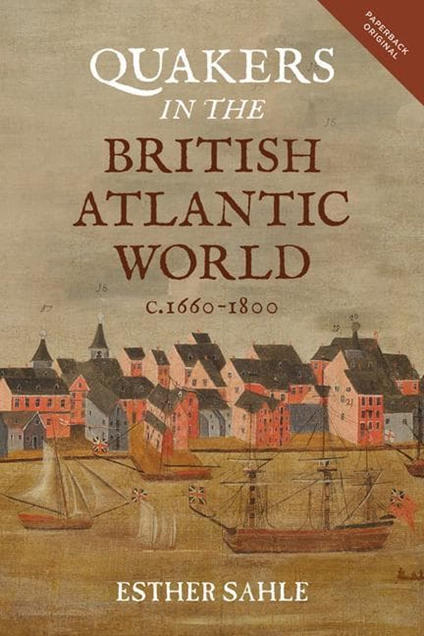 Quakers in the British Atlantic World, Boydell & Brewer, May 2021.
Dissertation
A Faith of Merchants: Quakers and Institutional Change in the British Atlantic, c.1660-1800. LSE E-Thesis 2016. (Revised, equivalent of German published thesis).
Peer-Reviewed Journal Articles
'Law & Gospel Order: Quaker Institutions and Trade Expansion in Colonial Philadelphia'. Continuity & Change, Vol.35, Issue 2, December 2020.
'Quakers, Coercion and Pre-Modern Growth: Why Friends' Formal Institutions did not Matter for Early Atlantic Trade Expansion', The Economic History Review, Vol.71, Issue 2, May 2018.